Satori are proud Business Assurance Partners of Group of 100 (G100), the preeminent voice for CFOs in Australia. Satori and G100 share a common purpose, building better businesses for the future.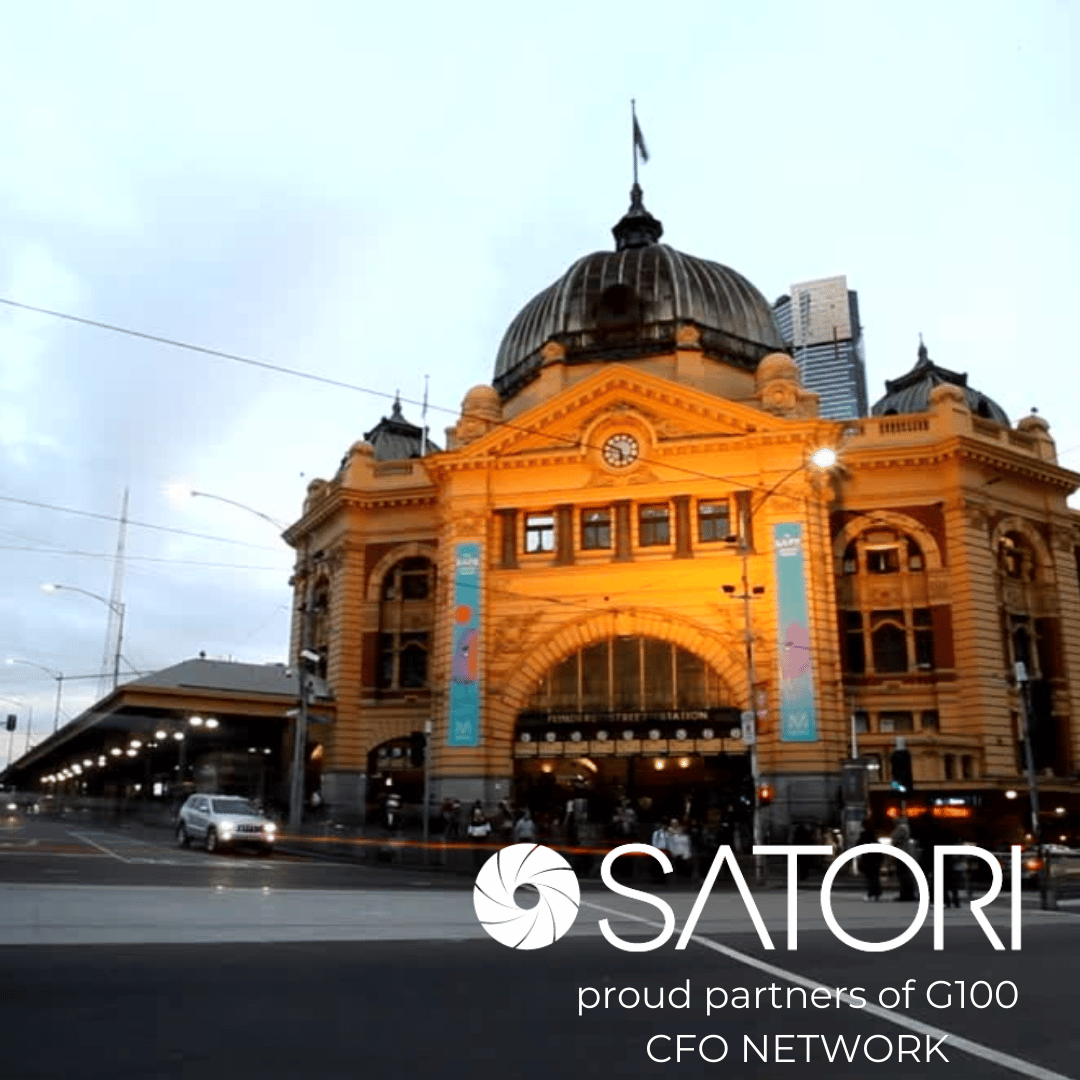 In 2022 Satori are sponsoring G100 member dinners in Melbourne on Wednesday, August 10th, and Sydney Wednesday, October 12th to support G100's ongoing and innovative program of initiatives aimed at supporting the professional development of CFOs and senior financial executives through financial innovation, thought leadership initiatives, both strategic and technical, and peer support across the G100 influential national network. If you are a G100 member or interested in joining the G100 please enquire here
The first of the dinners will be focused on the Future of the CFO profession in the current climate of rising inflation and interest rates, and the guest speaker is top emerging tech CFO, Sherry Duhe of Newcrest.
G100's purpose is to help today's leading CFOs and senior finance executives in creating better businesses for tomorrow. They are doing do this by building a vibrant network in order to exchange ideas and develop the best business thinking, shaping the business context and fostering the CFOs of tomorrow.
G100 works to ensure that Australia's commercial and regulatory environment is one that advances the interests of Australian business and which encourages private and public enterprises to grow and compete in today's highly competitive environment.
Satori's mission is to provide enlightened business monitoring for CFOs, Heads of Shared Services, Internal Audit, Governance, Risk & Compliance teams to empower them to make smart business decisions.
Satori  have partnered with G100 to continue to play a pivotal role in the Fourth Industrial Revolution, the Data and Intelligence Revolution. In this Industrial Revolution data is often compared to oil, and, it's businesses like Satori, who ensure the quality, efficiency, and effectiveness of the systems used to manage and process data. With so many processes and procedures now fully automated and online there needs to be checks and balances in place that are as intelligent and machine.
When senior leadership have doubts or fears about the effectiveness of their business controls or processes, Satori's Software as a Service is a proven and cost-effective solution for 100% reassurance, trusted by the biggest high transaction business across the APAC. Learn more about the capabilities of Satori's Business Monitoring Solutions