Satori are proud Business Assurance Partners of Group of 100 (G100), the preeminent voice for CFOs in Australia. Satori and G100 share a common purpose, building better businesses for the future.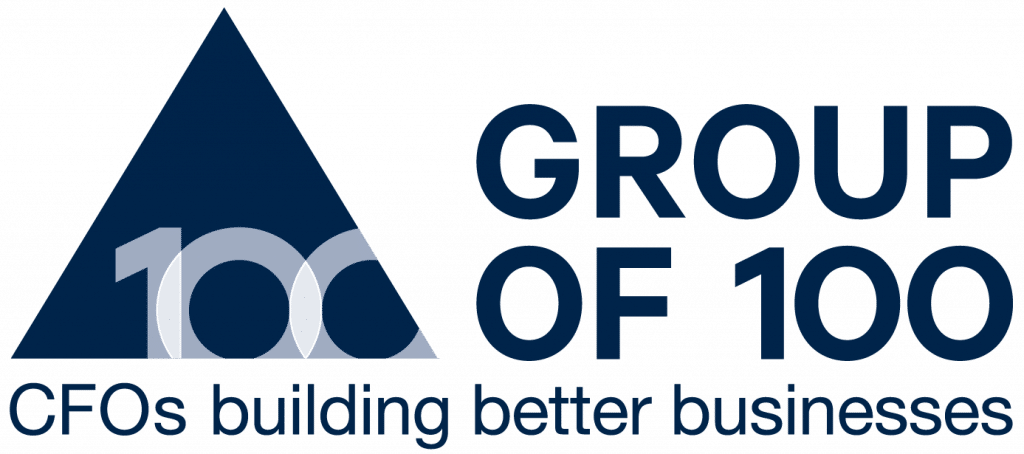 Satori's mission is to provide enlightened business monitoring for CFOs, Heads of Shared Services, Internal Audit, Governance, Risk & Compliance teams so they are empowered to make smart business decisions.
Satori are excited to contribute to G100 through their ongoing and innovative program of initiatives aimed at supporting the professional development of CFOs and senior financial executives through financial innovation, thought leadership initiatives, both strategic and technical, and peer support across the G100 influential national network.  G100 works to ensure that Australia's commercial and regulatory environment is one that advances the interests of Australian business and which encourages private and public enterprises to grow and compete in today's highly competitive environment.
At Satori we play a pivotal role in the Fourth Industrial Revolution, the Data and Intelligence Revolution. In this Industrial Revolution data is often compared to oil, and, it's businesses like Satori, who ensure the quality, efficiency, and effectiveness of the systems used to manage and process data. With so many processes and procedures now fully automated and online there needs to be checks and balances in place that are as intelligent and machine.
When senior leadership have doubts or fears about the effectiveness of their business controls or processes, Satori's Software as a Service is the obvious and cost-effective solution for 100% reassurance. Learn more about the capabilities of Continuous Control Monitoring.