About this Webinar
Learn how you can stay ahead of supplier disruptions in your business!
Watch this 35-minute webinar for the latest trends on what data points you could be monitoring to ensure minimal disruptions to your supply chain.
Hear from CreditorWatch's CEO, Patrick Coghlan, as he discusses that with tough economic times, it's more important than ever to have faster access to critical information about your vendors' financial health and ability to meet their obligations to you. Don't miss this opportunity to learn about the warning signs businesses should be aware of and the latest data points and trends.
Mark Bookatz from Satori, shares insights and discusses how to implement a risk-based, data-driven response to supplier monitoring. If you're struggling to get a handle on your data, this webinar is a must-attend. You'll learn about the importance of having clean, accurate, and relevant data, knowing who your critical and key suppliers are, and how well they are placed to continue to support your business operations.
Don't get caught out. Watch now to gain clarity and keep your business secure.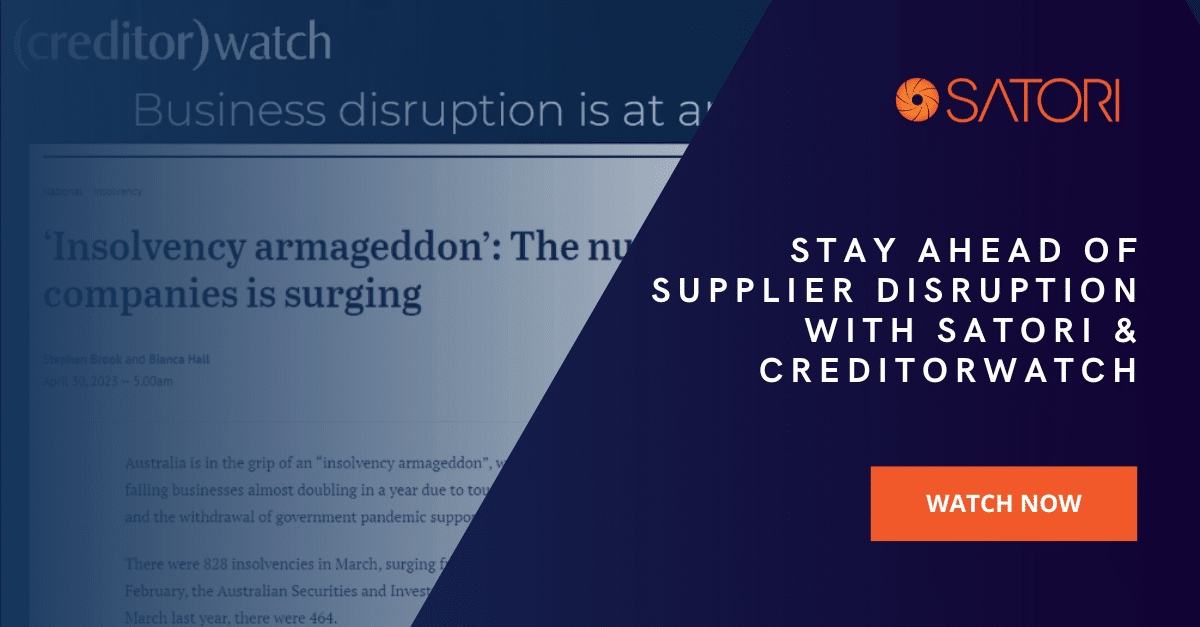 Complete the form below to receive access to the Webinar