Satori Continuous Control Monitoring
Closing the Control Gaps:  Ensuring Organisational Resilience
About this Webinar
Closing the Control Gaps: Ensuring Organisational Resilience

Gaps in controls exist in every organisation which can manifest in errors, compliance breaches, and even fraud. Nobody is immune!
There are two possible responses to this: acknowledge the issue or ignore it.
What is your organisation's response?
Watch "Closing the Control Gaps: Ensuring Organisational Resilience", and discover how to identify and address gaps in controls within your organisation using an automated, data driven approach – namely, Continuous Control Monitoring (CCM).
The webinar is designed to empower you with valuable insights and strategies where our expert panel will take you through a case study of a Satori customer, highlighting:
1/ What issues are typically picked up through Continuous Control Monitoring;
2/ The root causes for any identified issues; and
3/ How they get addressedWhether you are an executive, manager, auditor, or compliance professional, this webinar is a must-watch for those committed to strengthening their organisation's control environment.
Become a catalyst for change and ensure your organisation is on the path to organisational resilience.Are you ready to close the gap?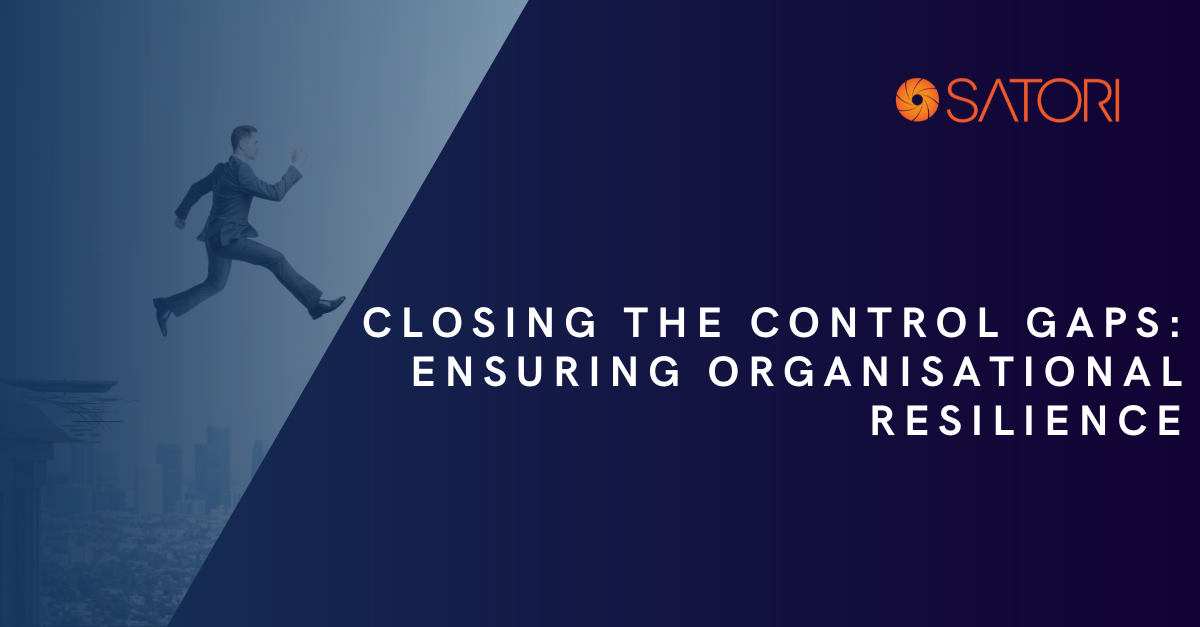 Complete the form below to receive access to the Webinar